Sheet metal cutting orders are executed with the use of an ATLANTIC ATS 3006 hydraulic guillotine shear. The computer control ensures a high accuracy of the cut pieces – up to 0.1 mm. The possibility to adjust the cutting length, the automatic angle setting and the spacing between the knives guarantee a high quality of the product. Also, the overall process duration is shortened which translates into lower prices. Cutting can be performed with the use of both supplied materials and our own.
Maximum size of sheet metal to be cut: 3,000 × 1,500 mm. Maximum thickness: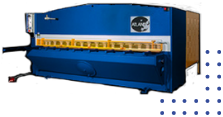 cnc sheet METAL bending
02.
Our services include sheet metal bending. We use an ATLANTIC HTP-36-150 press brake, which offers a high bending precision, accurate identity of shape of the successive pieces and fast execution (in particular for larger orders). The computer control ensures workmanship precision and the ATLANTIC and FERRARI system tools make it possible to create complex shapes fast.
Parameters of working: Bending length: 3,600 mm. Distance between columns: 3,000 mm.
Maximum sheet thickness: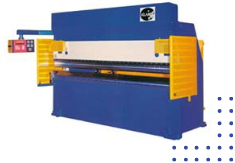 Our services include sheet metal rolling. Maximum rolling width: 2,000 mm. Minimum diameter: 200 mm. Maximum sheet thickness:
It is possible to increase the thickness of the sheet if the rolling width is reduced.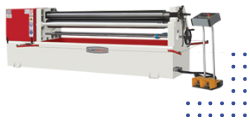 PROFILE AND PIPE ROLLING AND BENDING
04.
We offer a broad range of profile and pipe rolling and bending services. Thanks to computer-aided designing we can create virtually any shape according to your requirements. We use a ZB 60 M mechanical rolling mill by ZOPF GmbH. See the technical specification.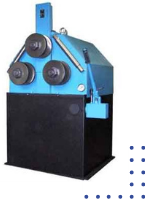 RESISTANCE BUTT WELDING AND RESISTANCE STUD WELDING
05.
Our services include:
Resistance butt welding is a method for permanently connecting metal pieces through application of a strong pressure with or without preheating. This process is very efficient for large batches of any types of enclosures, cabinets or boxes. Resistance butt welding can be applied to both sheet and wire pieces. We perform resistance stud welding with the use of a DIN 32501 (M8) stud welding machine. It is very efficient and extremely useful for producing any kind of advertisements (banners, posts, boards etc.)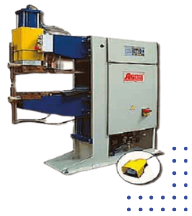 We offer the following welding and metalwork services:
We provide welding services with the MIG/MAG method (MIG – metal inert gas welding; MAG – metal active gas welding), the TIG method and the metal arc welding.
Our specialists in the field of aluminium, stainless, acid-resistant and structural steel welding use premium equipment from renowned manufacturers. Our team's extensive experience is tied to the many years' tradition of our business in this sector.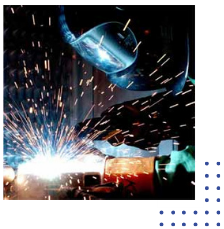 We provide machining services, i.e. turning and milling.