We offer sheet shearing with ATLANTIS ATS 3006 hydraulic plate shear. Computerized numerical control provides high shearing precision up to 0.1 mm. Adjustable length and automatic setting of angle and distance between shears provide high product quality, short processing time and low price. The sheets can be supplied by our company or delivered by the client.
Maximum size: 3000 × 1500 mm. Maximum thickness: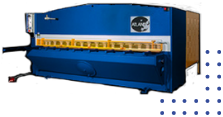 We offer sheet bending services. We use ATLANTIC HTP-36-150 press brake providing high bending precision, shape repeatability and high speed (for large orders). Computerized numerical control provides precision, while ATLANTIC and FERRARI tools allow bending of complex shapes.
Parameters. Bending length: 3600 mm.
Clearance between stands: 3000 mm.
Maximum sheet thickness: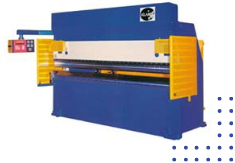 We offer sheet rolling services. Maximum rolling width 2000 mm, minimum diameter – 200 mm. Maximum rolled sheet thickness:
Note – higher thickness is available at low rolling width.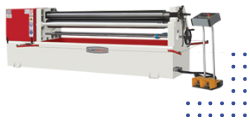 rolling and roll bending of pipes and profiles
04.
We offer a wide range of rolling and roll bending services for pipes and profiles. Computer design enables us to produce even the most complex shapes. We use mechanical ZOPF GmbH ZB 60 M rolling mill – see specification.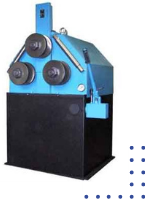 resistance butt welding and stud welding
05.
Our offer:
Resistance butt welding is a method of joining metal components by pressing them together with optional preheating. This process is very effective for large batches of casings, boxes or crates. It can also be used for welding sheets and wire elements. Stud welding is made with a specialized machine DIN 32501 (M8). It is a highly effective and useful process for advertisement banners, stands, boards etc.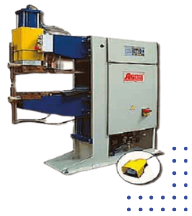 We offer the following welding and metalwork services:
Welding services are carried out by MIG/MAG (MIG – metal inert gas welding, MAG – metal active gas welding), TIG and manual arc welding method.
Our expert welders (aluminium, stainless steel, acid resistant steel, structural steel and other metals) operate the highest quality equipment. Their experience reflects the long-standing tradition of our company.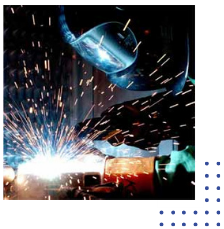 We offer machining services, i.e. turning and milling.